Cañada College MUS 240 Music of the Americas
Mexico
–
Clickable map of Mexico that shows states and cities
Mariachi
Regional association: Jalisco
A brief essay on mariachi by Daniel Sheehy.
Lyrics to many Mariachi songs may be found here:  http://www.elmariachi.com/
A very international, inter-ethnic and, by the way, all female maricahi:  Mariachi Divas ; their website has several interesting artist bios.
Conjunto Jarocho
Regional association: Veracruz
Brief samples of jarocho music from an excellent CD can be found at the Smithsonian Folkways website, along with the complete lyrics and translations (.pdf file).
Corridos
The Smithsonian Institution's website on corridos is excellent:  http://www.corridos.org/
Other websites on Mexican music
Some notes with sound examples on Norteña, Trova Yucateca, and the marimba in Latin America
2006
David Meckler
<![if !vml]>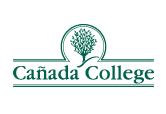 <![endif]>