World Music (MUS 250) presents some sound cultures from around the world, and seeks connections between music and culture.
Syllabus (pdf)
AFRICA
Africa components of a sound culture outline
RESERVE CD 1 includes African examples Africa, Arab, Persian, Spanish, Cuban CD Listening Guide
AFROPOP Listening Guide examples & information – includes link to Thomas Turino interview. 
ARAB, PERSIAN, TURKISH, ISRAELI
Arab, Persian, Turkish sound culture components outline
RESERVE CD 1 Africa, Arab, Persian, Spanish, Cuban CD Listening Guide
CENTRAL ASIA
to be added.
INDIA
CHINA
China components outline
 Handout: Attitudes about Music & Society in China
CHINA CD listening guide
JAPAN
Japan –- components outline of Japanese sound cultures
JAPAN CD Listening guide
INDONESIA [Part 8 in Alves textbook]
Java Outline
Bali Outline
Java & Bali CD Listening Guide
EASTERN EUROPE [Part 9 in Alves textbook]
track listings and comments for music examples used in class
A simple chart that explains all of European cultural history, 1800-1955 (small PowerPoint file)
Musical Autobiography assignment
Examples of student essays: 
Concert Reviews - instructions
Concert recommendations
A list of SF Bay Area concerts that would be appropriate and recommended for this class.
Various Bay Area Flamenco events: http://www.sfflamenco.com/pages/nightlife.html
The San Francisco-based group Melody of China lists its performances on this calendar.
GENERAL –
Elements of music (pitch, rhythm, meter, timbre, etc. . . all in the textbook, but here is a condensed presentation of this basic info)
Components of a sound culture (generic outline) 
These outlines, found under each subject region, are methodically suspect in terms of proper ethnomusicological approaches, in that they apply a single cookie-cutter format to diverse societies.  For example, the first entry in the outline is about pitch, something that reveals a Euro-centric frame of mind.  These sins being now confessed, please consult these outlines as a way of organizing the diverse facts of music and society as presented in class.
Perspectives on ethnomusicology: Steven Feld & the Kaluli – Feld's questions
Interesting supplemental websites:
The Virtual Instrument Museum (http://learningobjects_devel.wesleyan.edu/vim/has a selection of excellent instrument sounds and images, but is as yet frustratingly incomplete.) 
rev. Aug 2010
David Meckler
<![if !vml]>

<![endif]>
music class web pages<![if !vml]>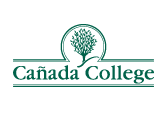 <![endif]>music course offerings
Archive – previous versions of this page
<![if !supportEmptyParas]> <![endif]>
<![if !supportEmptyParas]> <![endif]>