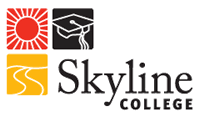 ---
Fall 2017
Course Websites:
MATH 222: Precalculus
MATH 253: Calculus III
---
Tutoring on Campus:
---
Skyline Clubs, Organizations & Resources:
ETS: Engineering & Tech Scholars
Engineering Learning Community. Accelerated course. Internship opportunities
Math, Engineering, and Science Achievement (MESA) Program
(Room 7309)
Engineering & Robotics Club
Get involved in creating awesomeness.
Base 11 / Skyline Fab Lab
Tech Entrepreneurship. Internship opportunities
Advice for Women Studying STEM
Written by a Skyline student with extensive internship experience. Much of her advice also applies to men!
Phi Theta Kappa -
Beta Theta Omicron Chapter)
Skyline Chapter of PTK National Honor Society
Skyline Counseling Center
Academic, Career, and Personal Counseling Services
Expanding Your Horizons
Conference for young women in
Science, Math & Technology
Background:
Tadashi Tsuchida is a graduate of San Francisco State University, holding both a Bachelor of Arts (B.A.) in Mathematics and a Master of Arts (M.A.) in Mathematics from this institution. He was chosen as Departmental Honoree the year he obtained his B.A, and taught mathematics classes at SFSU. He has taught a wide variety of Mathematics courses at Skyline College since 1999. He received the Meyer Award for Excellence in Teaching in 2003, and was granted tenure by Skyline College in 2004. Tadashi acted as chair of the Mathematics Department at Skyline College from Fall 2010 to Spring 2012.
In addition to teaching, Tadashi is an avid traveller and photographer. He has had several solo exhibitions of his photography. You may see some of his work at his photography website: TadashiFinePhoto.com. You may also see some of his prints on campus in the SMT office (Building 7A), the conference room in Building 1 and the president's conference room in Building 4.
Tadashi and his wife, Katrina, are authors of a book of photography and interviews regarding education in South and Southeast Asia. The book's title is "No Lunch, No Money, No Rice: The Pursuit of Education in Asia." The title comes from one of our H'mong friends from Vietnam; she was telling us what her father told her when she said she wanted to go to school. "We have no lunch, no money, no rice, no pig. You cannot go to school." To preview the first 51 pages of the book, or to purchase it, go to the website for the book: www.nolunch.org